In the heart of London, Forever Audio, a distinguished post-production studio, has harnessed the power of Cleanfeed to break geographical barriers and revolutionise the way they capture crystal clear voiceovers. This innovative collaboration, enabling remote recording sessions, played a pivotal role in bringing to life 'The Heroic Quest of the Valiant Prince Ivandoe,' a whimsical children's television series with forty captivating episodes.
---
With 12 state-of-the-art studios in the heart of London and a dedicated team in New York, Forever Audio is a major player on the audio post production scene, delivering world-class audio services to the film, television and advertising industries. Its clients cover many notable brands, including household names such as PepsiCo, Spotify, Audible and Paddy Power Betfair.
Recording crystal clear voiceovers and ADR (Additional Dialogue Replacement) makes up a big part of Forever Audio's business. All of its larger studios can be used for this purpose, in particular Forever Audio's Studio 7 – a Dolby Atmos certified cinema suite that accommodates up to 10 people for open room and crowd ADR sessions.
Having actors and voiceover artists present at the recording session is preferable, but if participants can't physically get to the studio a different approach is required. In these situations, Forever Audio's staff rely on Emmy award-winning Cleanfeed, the online studio for live audio and recording that provides remote collaboration for a wide range of professional audio applications.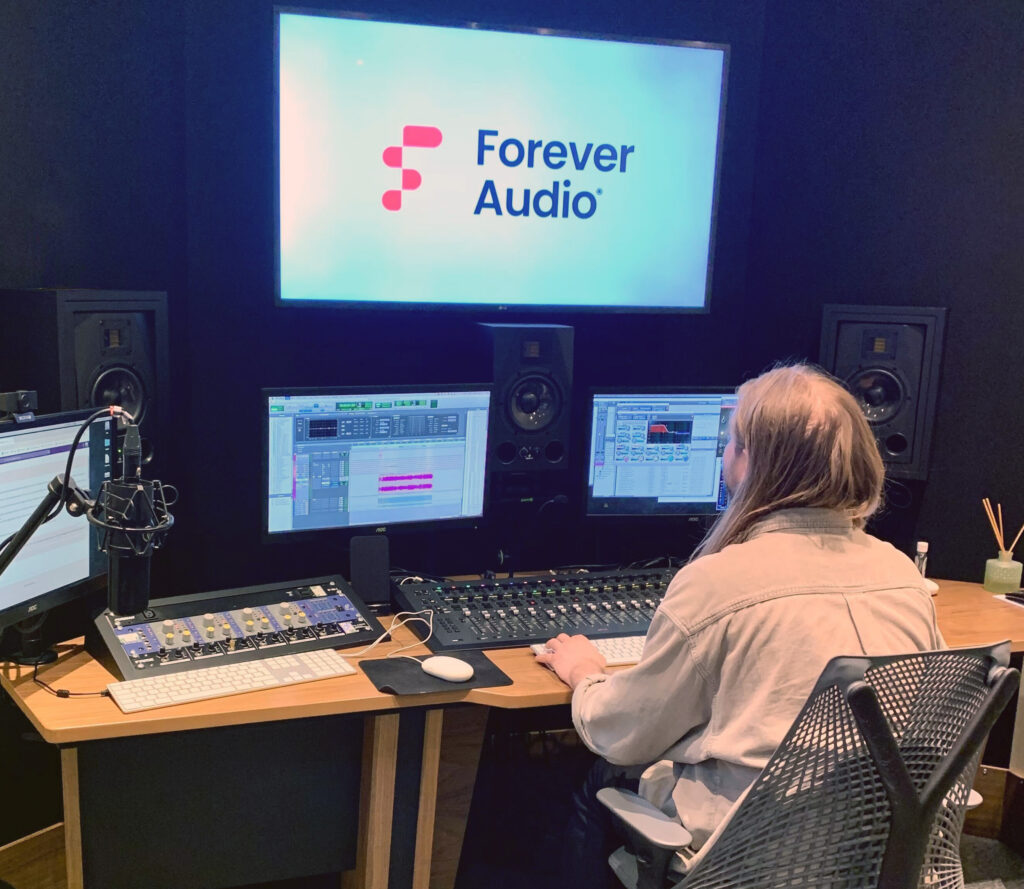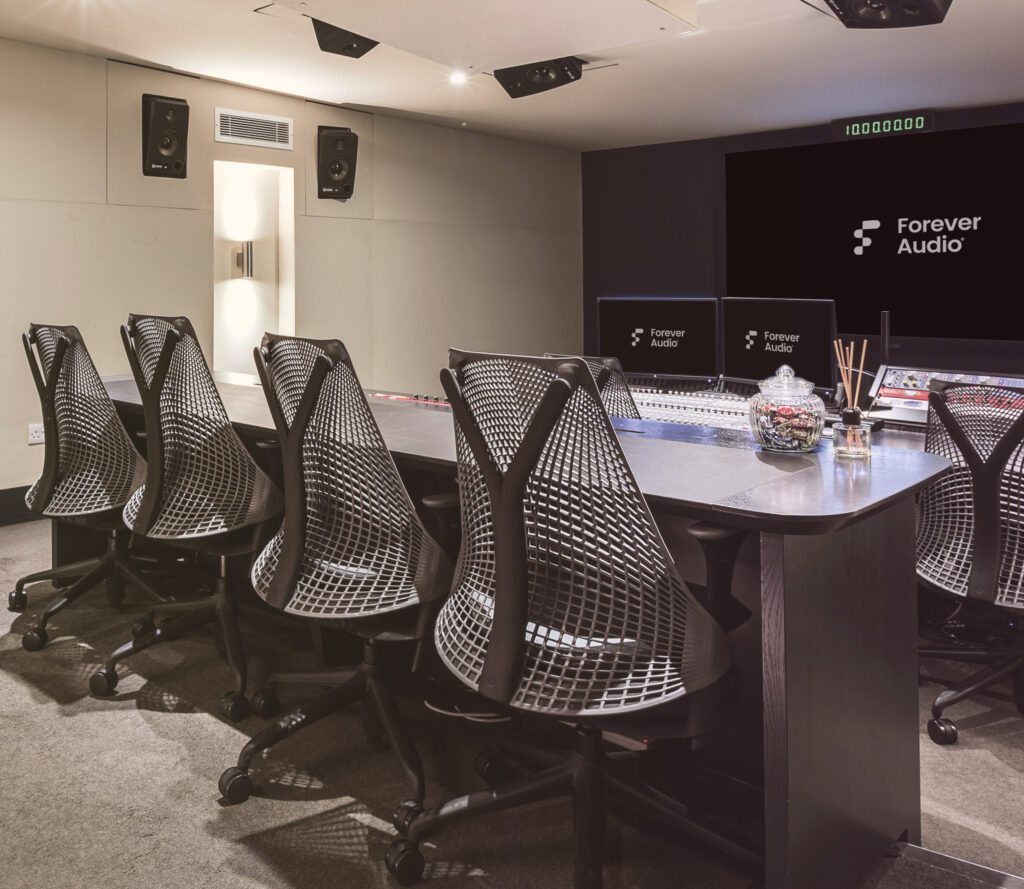 "We have been using Cleanfeed for a long time now as we were very early adopters of the software," says Alistair Bolt, Forever's Audio's senior engineer. "Initially we used it as a back-up tool because it is so simple to use and gives us the sound quality we need. However, over time it has become increasingly important because it gives us a lot of flexibility. We no longer have to bring people into the studio to record them – they can be anywhere in the world. All they need to take part in one of our sessions is a computer to access the Cleanfeed link we send them, a decent microphone, an audio interface and, ideally, an acoustic environment that isn't too 'live' or noisy."
One project recently undertaken using Cleanfeed was the recording of The Heroic Quest of the Valiant Prince Ivandoe, an animated five-chapter children's television series for Cartoon Network. Created by Eva Lee Wallberg and Christian Bøving-Andersen, the series follows the epic adventures Prince Ivandoe, a delusional young buck and his loyal squire Bert on the greatest adventure of their lives as they quest through The Five Kingdoms to Eagle Mountain and the legendary golden feather. Set in a world of swashbuckling heroes, royal rivalries and magical fairy-tale creatures, Prince Ivandoe's quest takes him far away from home and places him in the path of unimaginable dangers….and some spectacular nincompoops. The series, which is filled with humour and intrigue, focuses on bringing positive moral messages to young viewers, while also providing entertainment for the whole family.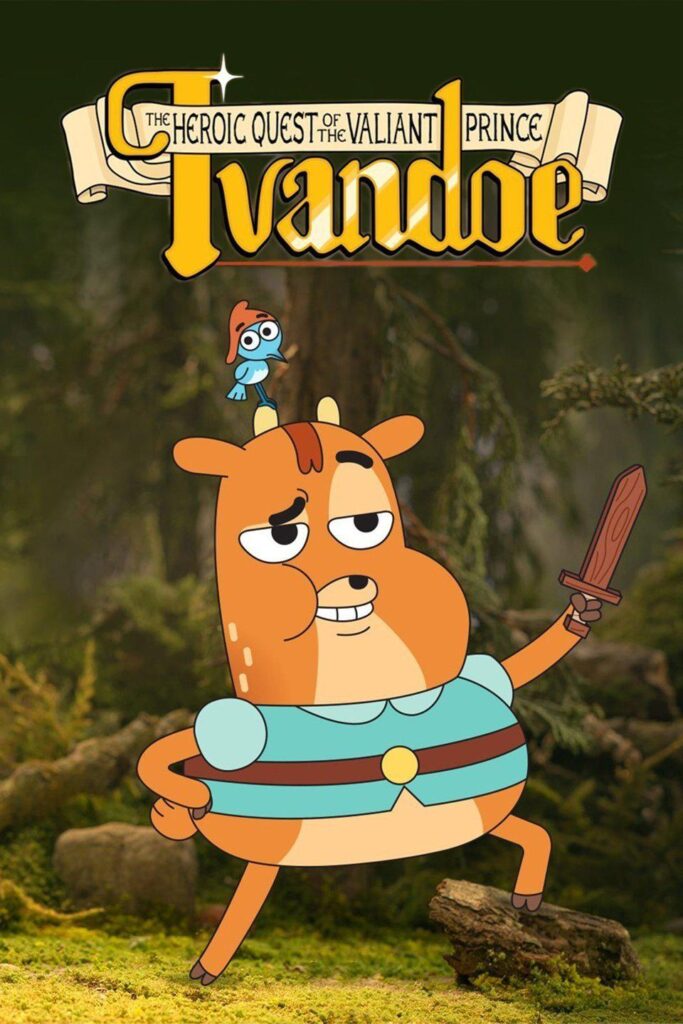 The series, which launched on Cartoon Network this year, and is also available to stream on HBO Max, consists of forty 11-minute episodes, all recorded by the Forever Audio team. Cleanfeed was used throughout to record actors located in different parts of the UK. At the time it wasn't possible to have them record in Forever Audio's studio because the country was in lockdown and all studio sessions were cancelled. Even after lockdown was lifted, Cleanfeed remained an integral part of the recording process across all 40 episodes.
"Cleanfeed was really helpful at the time because it allowed us to carry on with projects like Ivandoe that would otherwise have been delayed by factors beyond everyone's control," Alistair explains. "But it also has benefits beyond the obvious ones raised by pandemics. For instance, with some of our other projects where directors want to cast actors with a diverse range of accents and don't want to be limited to those who are London-based. With Cleanfeed, the pool of talent can be increased to include actors from all over the UK – and beyond. Also, from a budget point of view, there are savings to be made in not having to transport actors to the studio and put them up in hotels."
On the Ivandoe project, Forever Audio ensured all the recordings went smoothly by liaising with the actors in advance and making sure they had the correct equipment set up at home. Some already had adequate home studios, while others just needed help choosing the right microphone. Once Forever Audio staff had checked their set ups, they sent out a Cleanfeed link that allow the actors to join the recording session remotely.
"Our clients were also able to join in via Cleanfeed, so they could hear exactly what was going on during each session," Alistair adds.
Recording voices to accompany animations can be done without the actors having access to the visuals, but for Ivandoe a video conferencing app was using in conjunction with Cleanfeed so that the actors and Forever Audio's clients could see the visuals – and each other – during the recording sessions.
"Unlike ADR, we were not asking the actors to lip synch, but we did have set times that needed to be met," Alistair explains. "We also needed to record in broadcast quality, which is why Cleanfeed was so important. We knew it sounded great and that was one of our main reasons for choosing it. The actor's voices were on Cleanfeed, and we were able to record each one in isolation to an individual track. We had no concerns about audio quality and the workflow we established was really effective. Without Cleanfeed it would have been impossible to record to the animatic because conferencing software can't give us the audio quality we require or the ability to record each voice to a separate track. All the voices would have meshed together, which wouldn't have worked at all."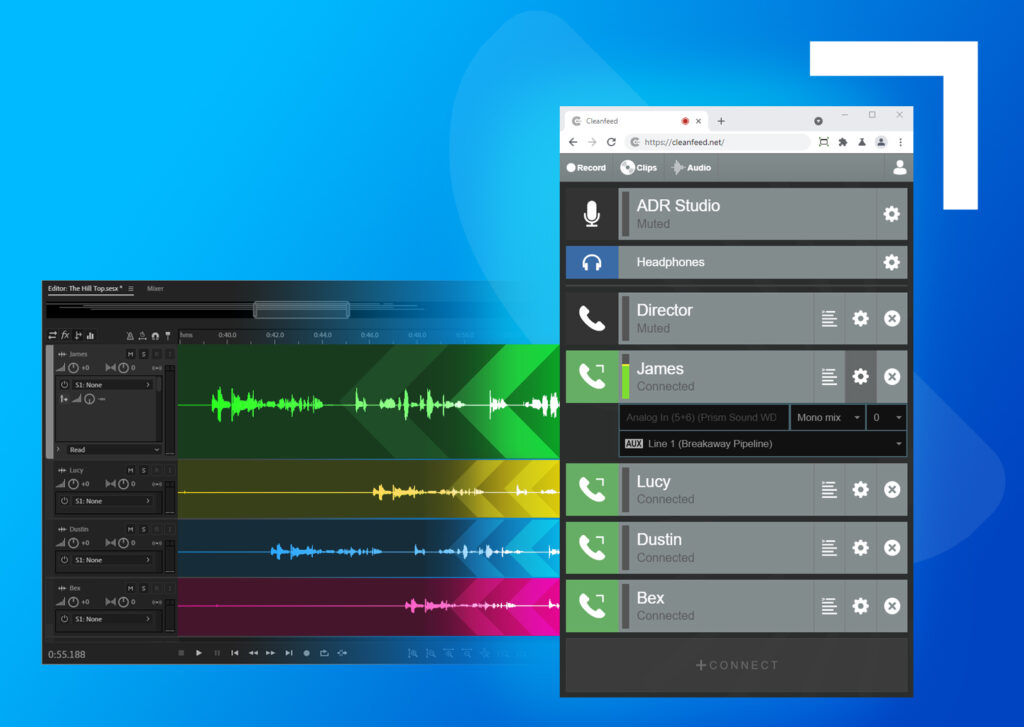 Alistair adds that because Cleanfeed prioritises audio, it doesn't stretch the fidelity of the sound, and it offers very low latency, which makes recording remotely feel like a real conversation. "Most of the time, the audio we captured was almost as good as anything we might have recorded in the studio," he says. "It was so clear it was the next best thing to having the artist sitting in our voiceover booth."
Cleanfeed's effectiveness as a remote recording tool has now been so convincingly proved that it is in daily use throughout Forever Audio's studios. Alistair, who joined the company in 2016 after completing a degree in Music and Sound recording at Surrey University, says the software really came into its own during the Covid pandemic and was used for many projects, not just Ivandoe.
"We took our studios home with us and used Cleanfeed to keep us working," he says. "During lockdown we did a lot of work with Flutter, the betting company that owns Paddy Power and Betfair. We sent out kits containing a microphone and an audio interface to their voiceover artists and talked them through set up and the remote recording process over the phone. They found Cleanfeed really easy to use because all it involved was opening a computer link. We were mainly recording single voices, but we used Cleanfeed to give the client access to the sessions as well. The audio from the actor was on a separate channel and we also used Cleanfeed's multitrack record function to give us a back-up. It worked well and we were very happy with it.
Cleanfeed also helped Forever Audio record crowd ADR sessions during lockdown – a process that would normally involve multiple people being in the studio at the same time.
"Cleanfeed worked because we were able to split each person out and record individual voices on a separate track," Alistair explains. "We used it in combination with Source Nexus so that we could route the audio into Pro Tools. The recordings were then sent to our dialogue editors and they were able to pick and choose the voices they wanted on the final mix. If they didn't like something they could easily take it out. Any other software would have recorded everyone together and if, for whatever reason, one person didn't sound quite right the whole recording would have been ruined. Once we were up and running, Cleanfeed proved to be a really easy solution to the problem."
Since it first started using the software in 2015, Forever Audio has recorded numerous voiceover artists and actors on Cleanfeed – too many to name, Alistair says.
"It's foolproof – that's why we like it," he adds. "There are always new features we'd like to see added but as it stands it's already a really useful tool and we wouldn't be without it."