When Ant and Dec's 2023 series of Saturday Night Takeaway reached its conclusion in April, the entire crew – along with 200 prize winners – decamped to Universal Studios in Orlando, Florida, for the live finale. For that, Multicast Audio deployed Cleanfeed to send rehearsal program feeds back UK, keeping remote producers and crew in the know.
Broadcasting from underneath the famous Incredible Hulk rollercoaster, this fast and furious show included some spectacular performances along with the usual audience participation through regular features such as Singalong Live and the ever-popular Win The Ads.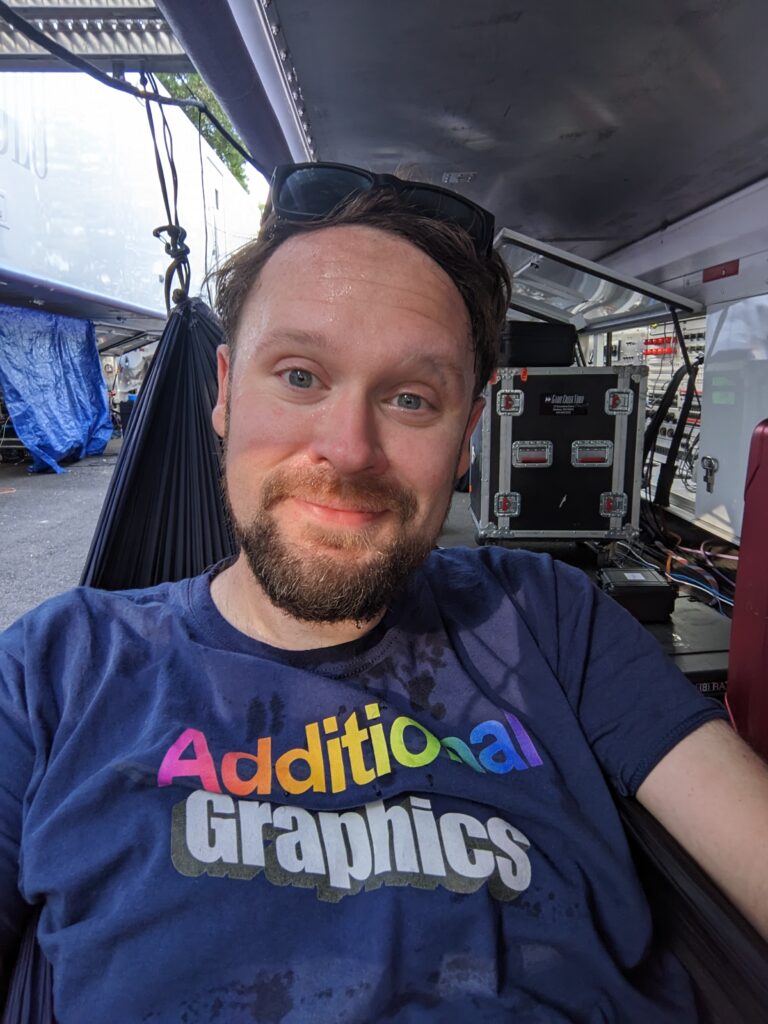 Ensuring that Ant and Dec's audiences could still have an active role in the live final meant providing remote links between the UK and the US. This task was, in part, given to Multicast Audio, a London-based company that specialises in audio, communications and networking support and systems to clients in the events, theatre and broadcasting worlds. Led by director Ian Threlfall, Multicast Audio has nearly 10 years' experience of designing, installing and managing all of the technology needed for a successful project.
"We have been working with the Saturday Night Takeaway team for over five years, originally from its home at the Southbank-based The London Studios and now at Television Centre," Ian Threlfall says. "Primarily we use other AV solutions to allow Ant and Dec's surprises to reach much further than the studio walls. Our job involves managing a team of remote engineers who hide in viewers' homes so they can take over their TVs and feed them a return feed directly from the studio, avoiding both transmission delay and allowing us to use a mix minus audio return. The systems allow us to achieve a round trip latency of 0.3 seconds and gives us the quick reactions needed for the surprises and various gameplay elements in the show to work."
While other AV systems are ideally suited to situations that require both audio and video, there are occasions when only an audio feed is required – and in these cases Ian's first port of call is Emmy award-winning Cleanfeed. Cleanfeed delivers high quality audio with very low latencies so that recording remotely feels like a real conversation.
"Usually, our customers want to move audio and video, but when it is just audio we always use Cleanfeed because it provides a reliable, high quality audio link," Ian Threlfall says. "I was introduced to the software by Oli Driver at Audio Alliance, who supplies all our AV kits. I had a project that involved moving audio between two locations for a comms link and I was going to hire a hardware solution, but Oli pointed me towards Cleanfeed because it was excellent quality and much simpler – all I needed was a free account, an internet connection and a laptop."
Cleanfeed imposes no limit on the time a session can run for, or the number of people who can be invited to join it. Only one person needs an account in order to invite others to join them via a web link. In addition, multiple people can be recorded on separate tracks, making it much easier and quicker to edit recordings and create professional results.
For the finale of Saturday Night Takeaway, Ian used Cleanfeed to send rehearsal program feeds back to the musical director in the UK.
"I needed an audio only link that was very high quality," Ian explains. "The musical director wasn't interested in a video feed – he just needed to hear exactly what was happening so that he could advise on any changes he wanted to make. Cleanfeed allowed us to give him what he wanted in reliable way."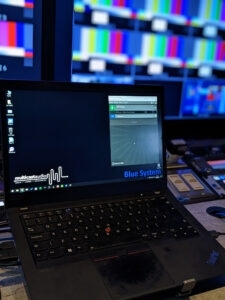 Ian also used Cleanfeed as a safety net during the show's Win The Ads segment, which involved a contestant from Glasgow in the UK. This was a critical part of the 2023 live show because Ant and Dec had upped the ante by offering a huge prize pot that included a holiday for two in Dubai, £20,000 in cash and a year's worth of groceries.
"We don't normally have anything to do with Win The Ads because it is usually filmed in the studio, but because we were on location in Florida and the producers wanted to use a UK-based contestant, we were brought in to provide the links," Ian explains. "It was absolutely imperative that we got it right because it was such a crucial part of the show, but it wasn't straightforward because we were in the US and there were a few technical issues to overcome."
During one of the rehearsals, the production team had an audio issue – a setting option that was eventually fixed – but for a short while everyone panicked.
"That reminded me of the solutions we deployed during Covid when we couldn't have contestants in the studio," Ian says. "We used to have Win The Ads players on a phone line as well as a remote link so that if their primary connection dropped, we could at least switch to the phone. We didn't have the right hardware with us to do this in the US, but we did have a 4G connection, so we used Cleanfeed as our back up. Fortunately, our main link was alright on the night, but I was very confident that Cleanfeed would have been equally fine had we needed to use it."
Since returning from Florida, Ian and the Multicast Audio team have been busy with other projects including the European Rowing Championships in Slovenia where it provided RF links, and the Pokémon European International Championships at London's Excel, where it handled comms for three game stages and galleries. "We have been lucky enough to work on some fantastic shows and events over the years, often in difficult locations and with moving goalposts," Ian says. "Wherever we go, we use our knowledge and experience from various sectors of the entertainment industries to ensure that we deliver the right solutions for every project."