UK-based voice artist and voice director Samantha Boffin is using Cleanfeed for her podcasts and drama productions.
Sam, who has her own studio in London, works with creatives and businesses all over the world. BBC-trained and with over 20 years of broadcast experience on both sides of the mic, she has created numerous award-winning promos, narrations, and commercials for clients such as Netflix, the BBC and Games Workshop, as well as smaller local and international companies.
"One of the most important features offered by Cleanfeed is having the ability to record multiple people at the same time, all with separate audio feeds," Sam explains. "This is really important for interviews and audio drama productions as it allows you to edit and mix audio much more easily. Everyone involved has their own separate track so you capture their reactions exactly as they should be. It is as close as you can get to having everyone all together in the same studio – but recorded remotely."
Emmy Award-winning Cleanfeed has become the go-tool tool for audio professionals who want to capture live audio over the Internet. Offering broadcast quality sound without delays, Cleanfeed is straightforward to get started, and quickly sharable with as many clients and collaborators as the account holder wants to include.
"I had been using Cleanfeed for remote sessions before the Covid pandemic," Sam explains. "But when lockdown hit and all the studios closed, all my clients were looking for a reliable alternative. For directors and creatives who were used to running in person studio sessions, I suggested Cleanfeed and they were all really happy with the solution and the quality. Plus, everyone could listen in from their own homes – engineers, directors and their clients. It's broadcast quality, flexible and easy to use. If you work in a professional environment, and often with multiple collaborators on one project, you need to be supported by professional tools."
Built from the ground up for live radio and audio production, Cleanfeed only requires one person to have an account – everyone else can then be invited to join the session via a web link, and can connect from Mac, Windows, Linux or Android. Even a free Cleanfeed account imposes no limit on the time a session can run for, or the number of people who can be invited to join it. All users need to get started is a microphone and a web browser – they don't have to get to grips with external mixers, mix-minuses or any other technical know-how, making this an idea solution for everyone.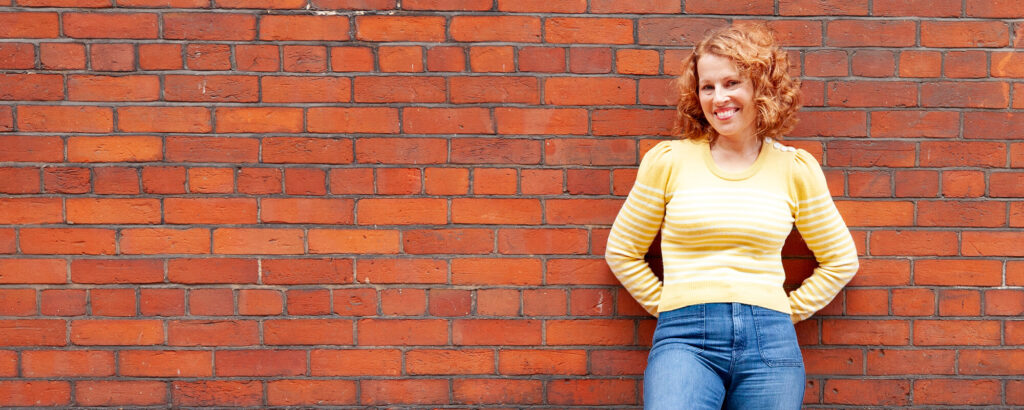 This ease of use proved invaluable to Sam during the Covid pandemic when she led an Original Audio Drama project for The Questors Theatre in West London, which involved adapting and creating new plays for audio and releasing them on YouTube and SoundCloud.
"Lockdown was a shock because everything came to such a sudden stop," she says. "I had been involved with the theatre for some time, so when it the theatre was closed for live productions and the actors were all out of work it wasn't a happy time."
To counter this Questors decided to set up a new audio department and adapt plays that had been created by its existing writing department. They asked Sam to lead the project as she had just finished running audio production workshops for actors who wanted to develop new skills.
"I worked with a small team at the theatre, and at first we experimented to find the best way to run the project," Sam says "I suggested Cleanfeed very early on because it was straightforward, easy to use and only required a browser connection. We did a lot of rehearsing using Cleanfeed in our small team before we rolled out the idea."
Sam adds that the sound department at the theatre created six mobile recording kits, each containing a condenser microphone, an audio interface, cables, a mic stand and pop shield, and a set of instructions.
"We also ran audio drama workshops for actors and directors – and even one on how to make a studio space at home. One of the team built a proper studio in his flat," she says. "Once we'd cast the short plays, the actors picked up their mobile recording kits and created their 'home studios'. Then the sound engineers from the theatre did an onboarding session with each of them using a combination of Cleanfeed and Zoom, and we were ready to record."
Before every recording session, an audio engineer sent the actors and directors the link and the plays were created over Cleanfeed.
"It worked incredibly well, and everyone was happy with the results," Sam adds. "The cast members found it easy to log on and were able to focus on their performance without worrying about the technology, while the engineers were able to record each of them onto separate tracks in full broadcast quality. After each play was recorded, cast members returned their mobile kits so they could be disinfected and allocated to the cast on the next play."
The Questors Theatre recorded six audio dramas for the first season, which were released during 2020. A second series was also recorded and released in 2021 using the same remote approach and there are plans for a third series.
The audio dramas have gone on to win awards. That Spot of Joy, by Hilary Spiers and directed by Peter Gould, was honoured in the radio play category at the Moondance International Festival, while The Intruder, directed by Lucy Aley-Parker, was named Best Drama Podcast by the Minnesota Webfest in the US. The Intruder also won a Best Use of Sound Award and actor David Hovatter received the Best Actor award at a London Drama Festival in 2022.
"Without a reliable, professional standard recording solution like Cleanfeed this project wouldn't have delivered the high quality results we wanted," Sam adds. "It was a lifeline for the actors as it kept us all busy and positive at a very difficult time. Our theatre audiences loved the plays, too, because they gave everyone something to look forward to during lockdown.
High speed, broadband-based networks have improved significantly in recent years, making it entirely possible to send real time data over IP. As a result, many audio professionals who used to rely on ISDN for recording are now switching to software solutions. Cleanfeed's ability to deliver reliable, high quality, low latency results on multi-participant recording sessions has made it a firm favourite with radio presenters, voiceover artists and podcasters.
"Cleanfeed is now a permanent fixture in my studio and the solution I prefer for remote audio projects," Sam says. "I use it weekly for recording podcast episodes with multiple hosts and guests – and I also use it as part of my Voiceover coaching business. It enables me to run directed sessions that give my students a feel for working in a real professional setting.
"My latest Cleanfeed project is recording an audio dramatisation of Jekyll and Hyde for Evcol Entertainment, which features nine cast members, all of whom need to be present for some scenes. I'm not anticipating any problems because Cleanfeed is so reliable. Provided everyone has a decent internet connection, we should be fine!"
Find more information about Sam's projects at samanthaboffin.co.uk.